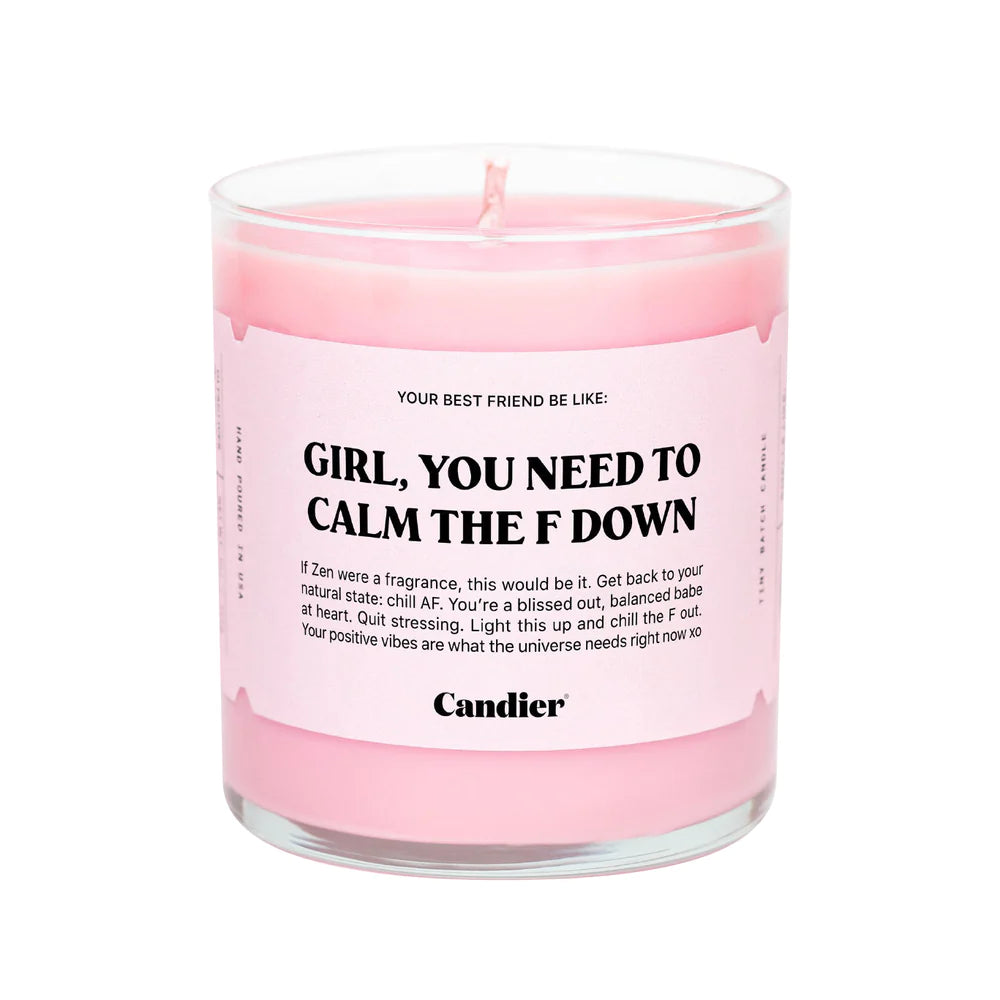 If Zen were a fragrance, this would be it. Get back to your natural state: chill AF. You're a blissed out, balanced babe at heart. Quit stressing. Light this up and chill the F out. Your positive vibes are what the universe needs right now xo
Smells Like:
Cherry Blossom, Magnolia, Rose, Rich Sandalwood
100% natural soy wax calming candles

Fragranced with essential oils

Hand poured in the USA 

Cruelty free calming waves candle

60+ Hr burn time

Calm Candle Contains no gross goop. No carcinogens, no parabens, no phthalates.

By donating to Greenspark and Girls Inc, Candier gives back to nature by remaining carbon neutral, and pays it forward by supporting the next generation of fierce female leaders.